BIC Acoustech H-100 Subwoofer

Woofer - Long-throw 12".Power - 500 watts dynamic peak output (150 watts RMS continuous). Max Acoustic Output - 115 dB SPL Frequency Response - 24 Hz -200 Hz (+/- 3 dB) Enclosure - ventedDimensions - 17" H x 15 W x 18 1/4" D Crossover Frequency Range -
BIC Acoustech PL-28II Center Speaker

The new 8" Acoustech Cinema Series PL-28II center speaker is a perfect match to the Acoustech 8" PL-89II towers. Because the HT- 85 incorporates a matching horn tweeter to the HT-63 surrounds. The pl-28II also delivers excellent performance when matched with these models.
Klipsch AW-525 Speakers

SHIPPING INCLUDED. AUTHORIZED DEALER.Featuring a 5.25- inch IMG woofer, 1-inch titanium dome tweeter mated to a square Tractrix® Horn, durable UV-resistant enclosure, non-corrosive grille, easy draining input cup, heavy gauge zinc C- bracket and 3/8"-16 threaded inserts, the AW-525 easily creates the ultimate outdoor sound experience.
Klipsch HD600 Theater Home Theater System

Authorized Dealer. Free Shipping.Each main and surround speaker is a sealed enclosure finished in high-gloss piano black with a 2.5-inch IMG woofer and a MicroTractrix Horn-loaded 0.75-inch aluminum dome tweeter inside. The magnetically shielded center channel so it wont interfere with your TV picture shares the same durable, high-quality attributes, except it employs dual woofers.
Klipsch RF-7 OPEN BOX - FREE SHIPPING!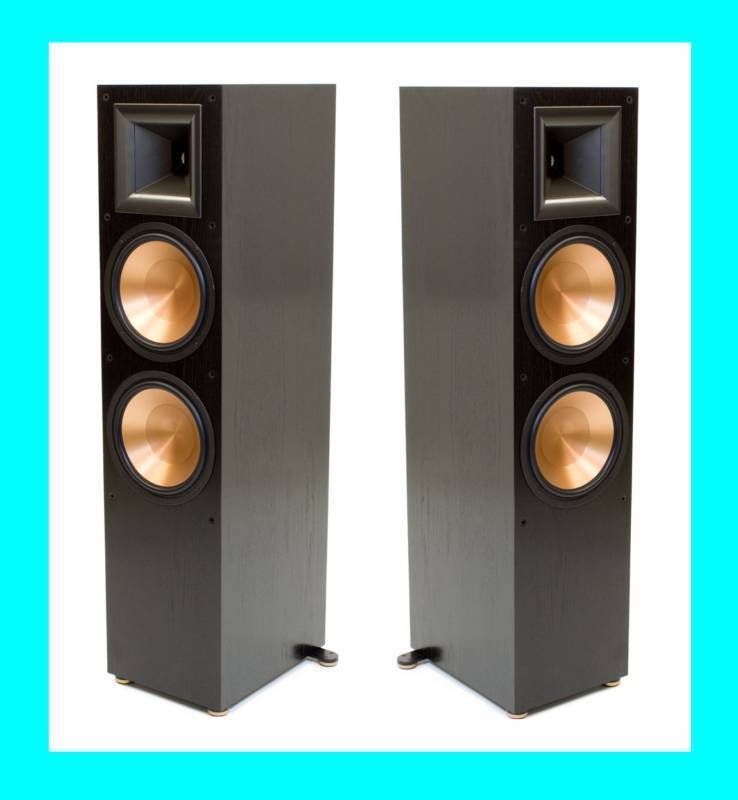 Klipsch imports their wood veneer. Their supplier sent them the wrong shade of cherry. instead of throwing them away - Klipsch went into production and sold them all to us. they are brand new Klipsch rf-7ii Speakers in Cherry wood veneer. Never opened - never used, they just have the wrong type of cherry veneer on them. Klipsch has labeled them as B stock – "but not as used, repaired or returned B stock speakers" - just not their normal run in "color" for their RF-7II speakers. if you look close these are a bit darker in color without a ton of the swirl that normally comes on the rf- 7ii. IF WE DIDN'T TELL YOU - YOU WOULD NOT EVEN KNOW. THAT'S HOW GOOD THEY LOOK!!
Polk Audio DSW PRO 660wi Subwoofer

Wireless hook up with optional unit. The most powerful in the DSW PRO lineup- 500 watts of continuous power (1000 peak) and a 12" woofer. With all the features and technology packed into this box means this subwoofer is a great addition to any sound system. If you're looking to take your system to the next level, use two (or more!) subwoofers.